Georgia, Alabama and Kentucky Agate & Fossil Trip
August, 2004
By Jim McGlynn
jmcglynn@carolina.rr.com
This is a really quick report of my hunt last week for Paint Rock agate (Alabama) and Kentucky agate.
My first stop after leaving Charlotte was an area near to Rome Ga where I had read that red agate could be found. I did not find agate, but rather some very nice colorful flint.
I was told by another collector there that it is some of the best flint to be found in Georgia.
Next stop was Scottsboro, Ala. Cumberland Plateau to search out that elusive Paint rock agate. After much searching, I found a stream with some apparent nice nodules. Will find out when I cut them if they are good and will report back.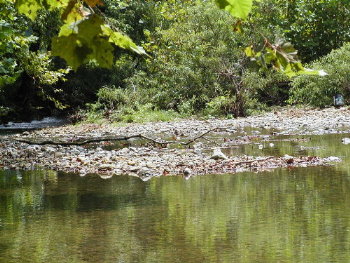 Next stop was Berea, Ky. where I was looking around Estill Co. (knobs region) for that very rare Kentucky agate. Found a stream full of nodules, and I collected many of these, but will not know quality and color until I cut them open.
Also made a day trip to Maysville looking for fossils...I am not really a fossil collector, but this was a lot of fun!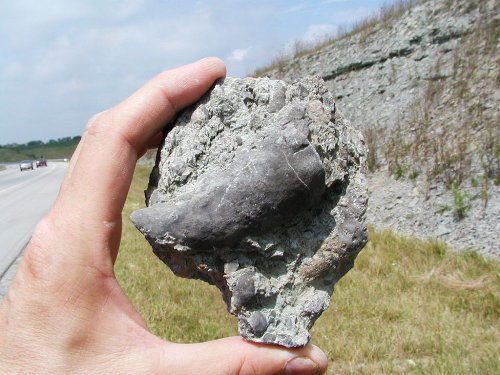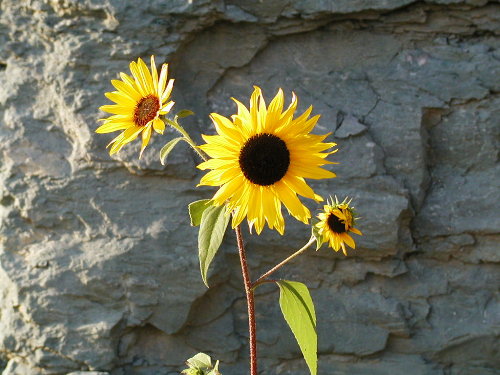 Mike, I hope this was not too long...I just have such a love for this hobby!
Jim Mc
---
CLICK THE LITTLE MINER TO RETURN TO THE FIELD TRIP PAGE