On Saturday, 9/25/04, I had the pleasure of leading the Rome Ga. Mineral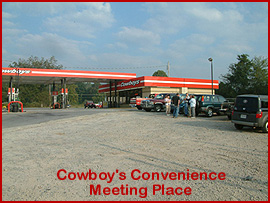 Society field trip to the Patty Mine/Quarry in Chattooga Co. Georgia, just east of Summerville. This has been a favored site in Northwest Georgia for many years. In fact, the Georgia Mineral Society has been visiting this site since the mid 1900's.
The site is a chert pit / quarry, currently owned by a Mr. Patty. It is an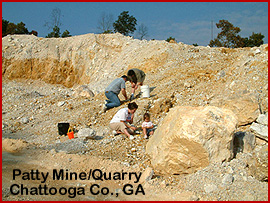 active quarry, and much of the hilly portion of this land has been removed just within the past 3 to 5 years. We are at this site to collect gray, and red banded agate, and drusy quartz, which can be clear, brown, or pink.
We met at the Cowboys convenience store in Gore, Ga., which is about 10 miles southeast of Summerville, and on the south side of Taylor Ridge. From there we caravaned up and over the ridge on US27, and to the site.
Many of us surface collected, and some of us cracked open large chert boulders. Rome member Steve Hultberg collected a nice specimen on this day, with a large vug of druse.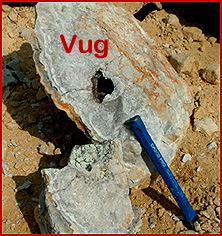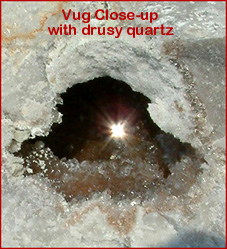 The following photos show examples of what can be collected there.
As usual in the South, the sun rendered us useless, by mid afternoon, but our finds and friendship made this another successful, and special, trip for the Rome Ga. Mineral Society.
Respectfully Submitted,
Jeff Deere
(jeffadillo)


---
CLICK THE LITTLE MINER TO RETURN TO THE FIELD TRIP PAGE