Hi Gang,
Nancy and I went up to Vermont last weekend to visit friends. While we were there a friend (Jay Milliken) took me to a mountain of white quartz in South Wardsboro.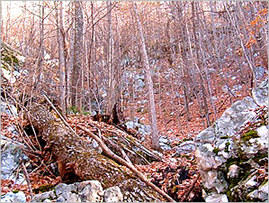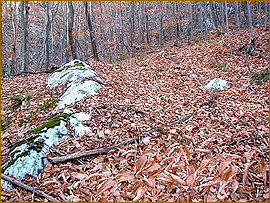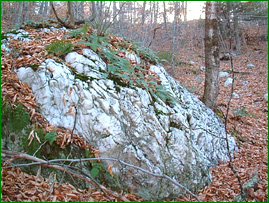 The area is pretty remote and those of you who have been to VT know you can't find a flat spot big enough to play baseball so it was rough going up and down mountains on dirt roads. I've never seen anything like it before.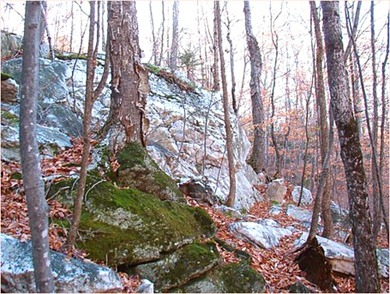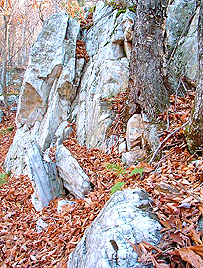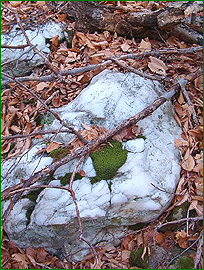 We started climbing up to see if or where it ended but we never found the end of it. It was overcast,very cold and windy and even with good gloves on my fingers were numb in no time flat!
I found a hunk (about 2 lbs) of what looks to be strawberry quartz but it's still in the back of my truck with a couple hundred pounds of other quartz we collected. I know this isn't Patagonian agates or North Carolina corundum to you but it's gold to me!! I don't get a chance to collect much of anything so anything is OK by me.
If you're interested in a bunch of photo's of the area and directions on how to get there, click here.
---
CLICK THE LITTLE MINER TO RETURN TO THE FIELD TRIP PAGE