On Friday, a McRocks' contingent gathered at the Ray Mine and spread out to dig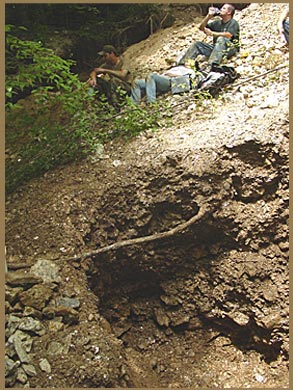 in various spots along the creek. I joined Ethan in a monster pit in the spoil piles that I had started some weeks before and he and Bruce Skubon had continued earlier in the week. While Bruce and Ethan took turns digging in the pit with me, Jenni and one-handed Everett washed dirt off rocks using buckets of stream water. Everett had planned to be digging himself, but unfortunately his cut finger prevented him for doing so. Beryl, apatite, tourmaline and other minerals can be masked by dirt, so the best way to find these is to wash and bust the rocks as you dig. The stream that runs through the heart of the Ray Mine spoil piles is an ample source of fresh water.
Jim Stoops tried his luck nearby by digging his own hole while Dale Walker applied a more freelance approach of turning over and banging on rocks that were piled up along the stream. It didn't take long for Randy Mauritz to get started digging in the spoil piles above the creek.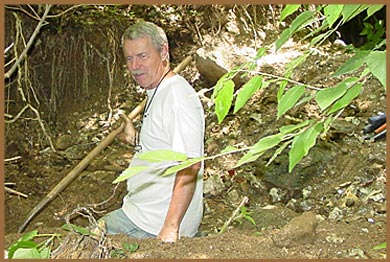 Jim Stoops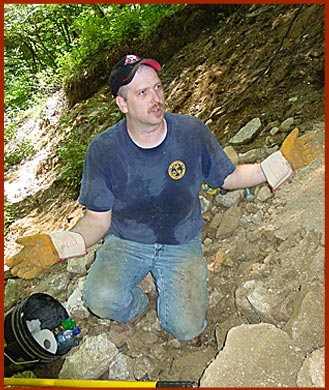 Dale Walker