This year's McRocks' rockswap and cookout took place at the Springmaid Mountain Resort near Spruce Pine. We found that the pavilion with its many tables, full outside deck, complete kitchen, on-site restrooms and ample parking is just about the perfect place to hold such a gathering. As you can clearly see in the pictures below, we enjoyed a terrific day with like-minded friends.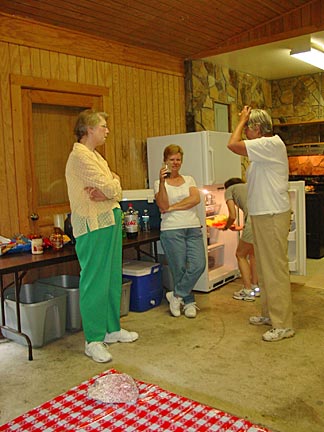 Janice Polly, Patty Brantley
& Celia Harrington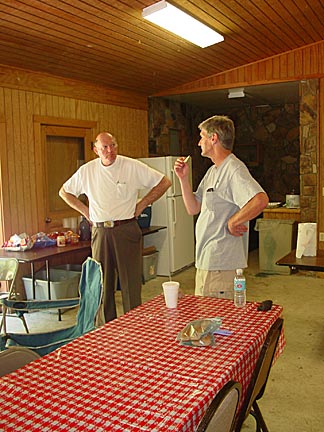 Harry Polly & David Cline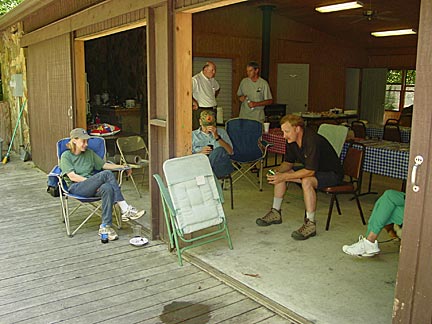 Wayne Brantley & Ron & Cindy Maddox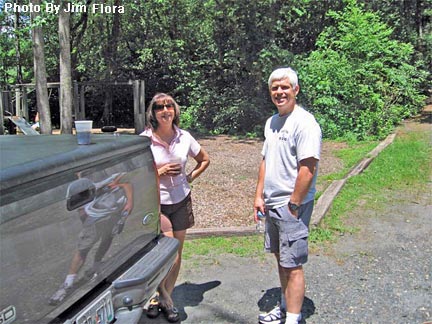 Cheryl Cornell & Mike Streeter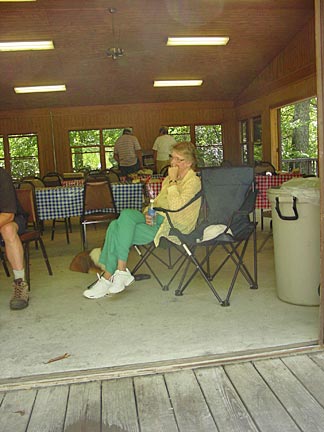 Janice Polly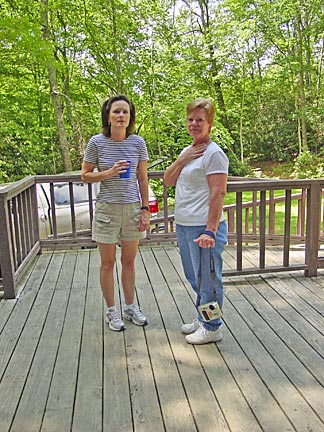 Chrissy Streeter & Patty Brantley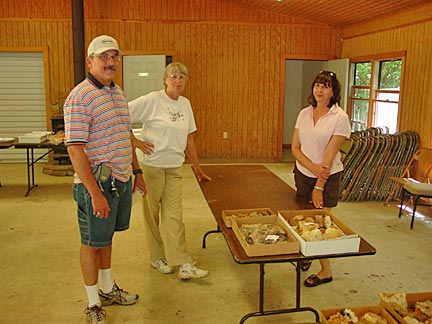 Jim Flora, Celia Harrington & Cheryl Cornell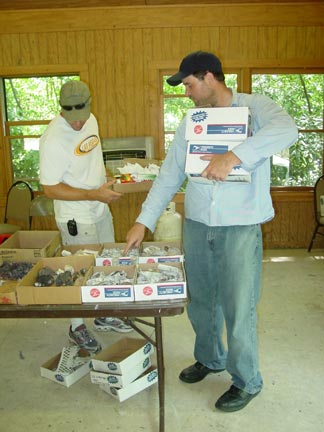 Bill Hayward & Everett Harrington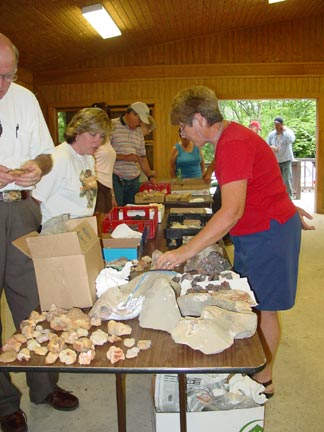 Jackie Hayward (left) & Kris Harper

The rockswap tables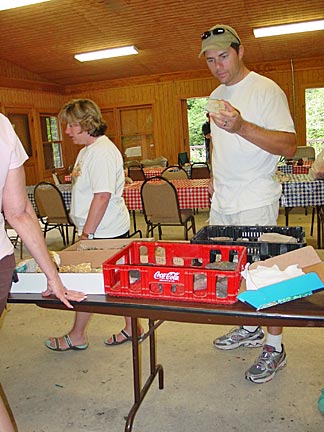 Jackie & Bill Hayward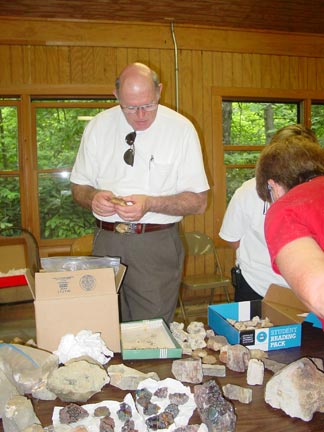 Harry Polly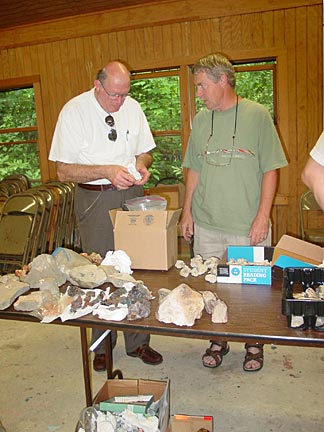 Harry Polly & Jim Stoops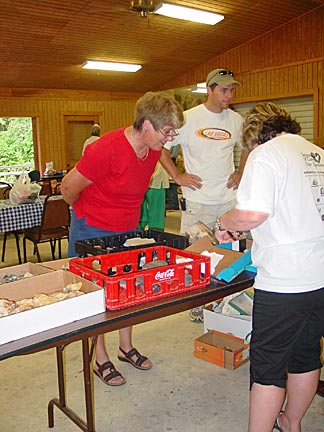 Kris Harper & Bill Hayward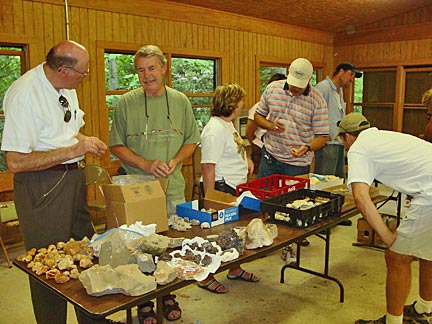 Some of the rocks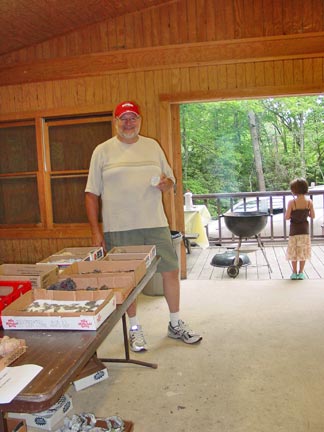 Don Harper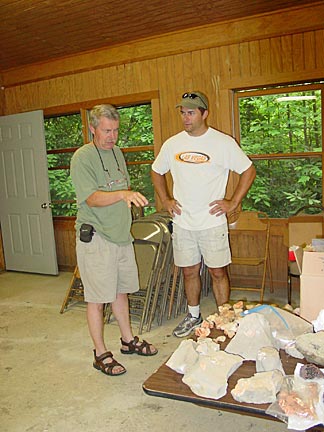 Jim Stoops & Bill Hayward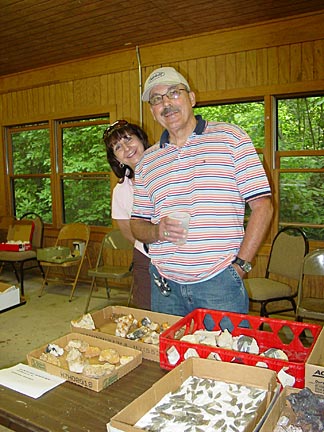 Jim Flora & Cheryl Cornell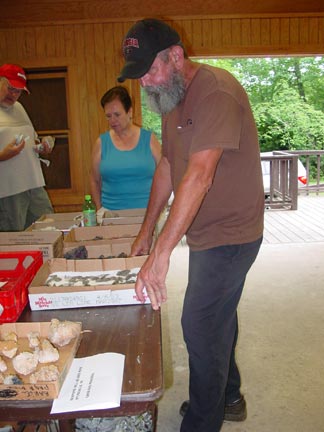 Ernie & Phyllis Walker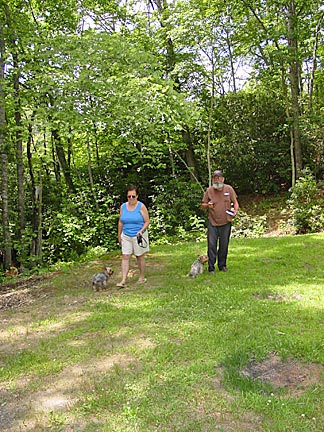 The Walkers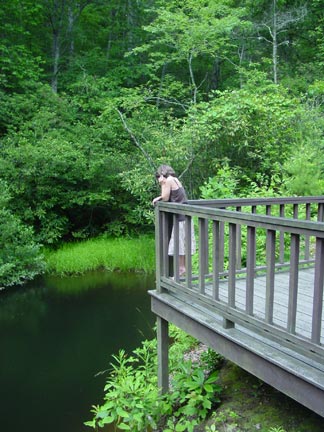 Hannah Hayward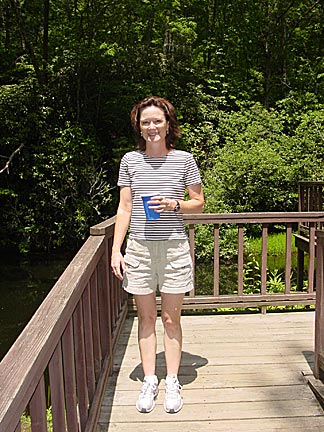 Chrissy Streeter
The perfect hostess!
Hopefully, we'll be able to do it again next year and just maybe the gas prices will go down enough so that more of our friends whom we sorely missed this time can afford to make the trip!
---
CLICK THE LITTLE MINER TO RETURN TO THE FIELD TRIP PAGE