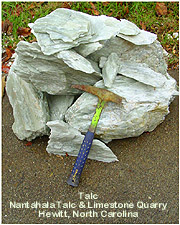 Talc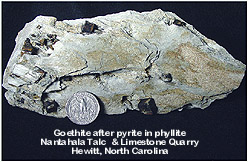 Goethite after Pyrite
in Phyllite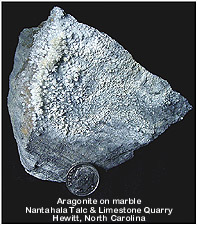 Aragonite on Marble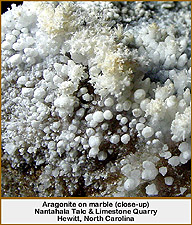 Aragonite on Marble
(close-up)
(Click on pictures to enlarge)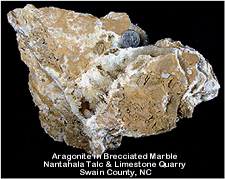 Aragonite on Marble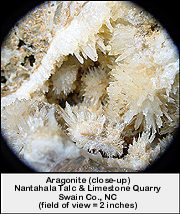 Aragonite on Marble
Close-up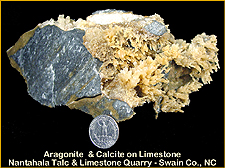 Aragonite & Calcite Speleothems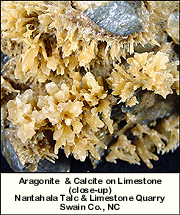 Aragonite & Calcite
Close-up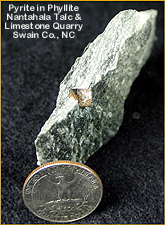 Pyrite in Phyllite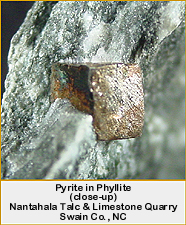 Pyrite in Phyllite
(close-up)
I made the following cabochons from rock collected at this mine (cab pictures do not enlarge):
Attention: The Nantahala Talc and Limestone Mine is under new ownership and therefore no longer accessible to rockhounds.
---
Field Trip Report
Summer 2003

I was asked to lead a group from the Association of Engineering Geologists (AEG) on their summer field trip on August 23, 2003. I chose the Nantahala Talc and Limestone Mine because it could accomodate a large group and quarry operations have exposed an excellent cross section displaying the geology of the late Proterozoic/early Paleozoic Murphy Marble belt. It didn't hurt that there were plenty of rock collecting opportunities there as well (banded marble, talc, calcite, dolomite, quartz, graphite). My associates and friends, Joe Enderle, field trip chairman with the Southern Appalachian Mineral Society and Don Hathaway, long-time geologic engineer and member of the AEG, were instrumental in making the day a great success. I'll let the following pictures tell the rest of the story.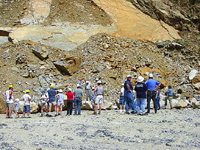 Group gathering
before Talk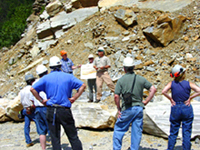 Mike Streeter,
Don Hathaway
& Joe Enderle

(click pictures to enlarge)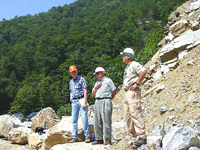 Don (center),
Mike & Joe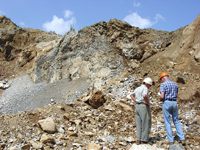 Don & Joe
talking geology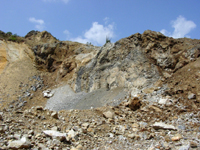 Cross section showing
anticline & thrust fault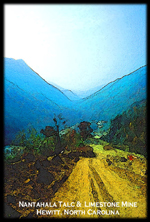 Computer enhanced photo
of Nantahala Gorge
from Quarry