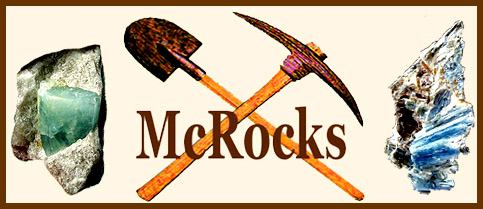 Rocks, Gems, Minerals and More
YANCEY COUNTY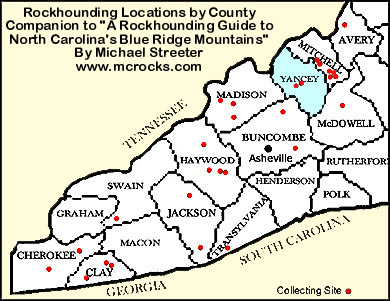 Home Page
MAS-CELO KYANITE MINE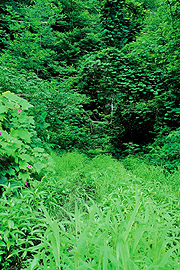 Adit in summer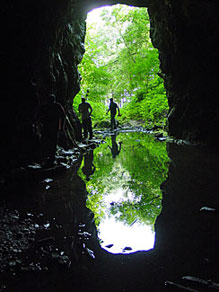 Inside Looking Out

(click on pictures to enlarge)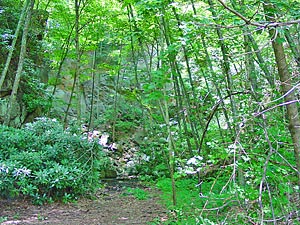 Open Cut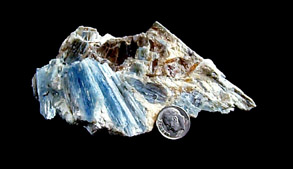 Kyanite in quartz and mica matrix
---
---
RAY (WRAY) MINE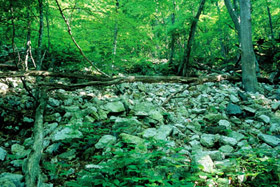 Ray Mine Dump Pile

(click on pictures to enlarge)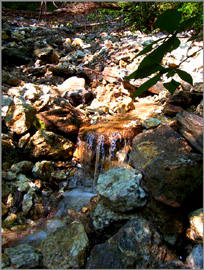 Ray Mine Creek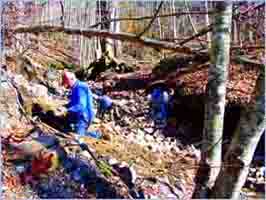 Ray Mine McRockhounds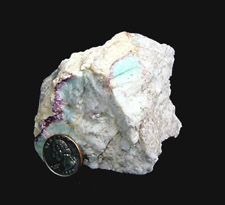 Fluorite, amazonite
and quartz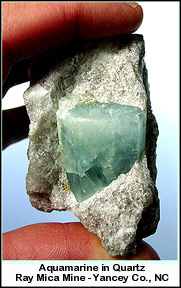 (click on pictures to enlarge)

I made the following cabochons from material collected from this mine (cab pictures do not enlarge):

ATTENTION: On April 7, 2014, I was made aware that the forest service had amended its North Carolina rockhounding policies. The new policies are listed on the following web page:
http://www.fs.usda.gov/activity/nfsnc/recreation/rocks-minerals/?recid=48112&actid=59
As you can see, picks and shovels are now considered mechanical and no longer permissible to use. Although not specifically stated in the new policies, it is my understanding that no digging whatsoever is allowed at any North Carolina National Forest location, including the Ray Mine.